Super Duty Electric Fans
Hayden is proud to introduce a new performance series of electric fans to our
current offering, Super Duty electric fans. These high quality electric fans are
perfect for performance enthusiasts and off-roaders who want upgraded cooling
performance. With four sizes available in your choice of pusher or puller design,
there's a Hayden Super Duty electric fan that fits your performance cooling needs.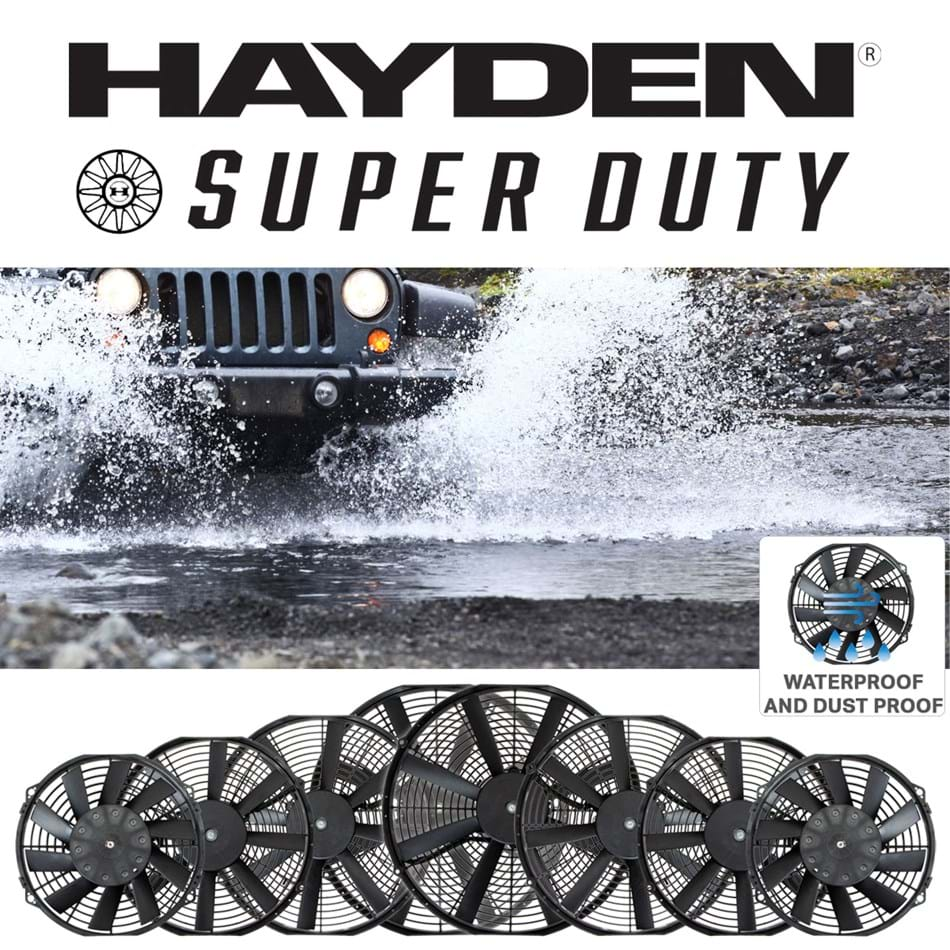 • Performance designed and quality engineered
• IP68 waterproof and dust proof rating
• Straight blade configuration provides maximum airflow performance
• Includes mounting hardware for ease of installation
• Available in both pusher or puller designs
• Available in 9", 12", 14" and 16" diameters
• Compatible with all Hayden fan controllers